Please Don't Call me Sweetie Sticker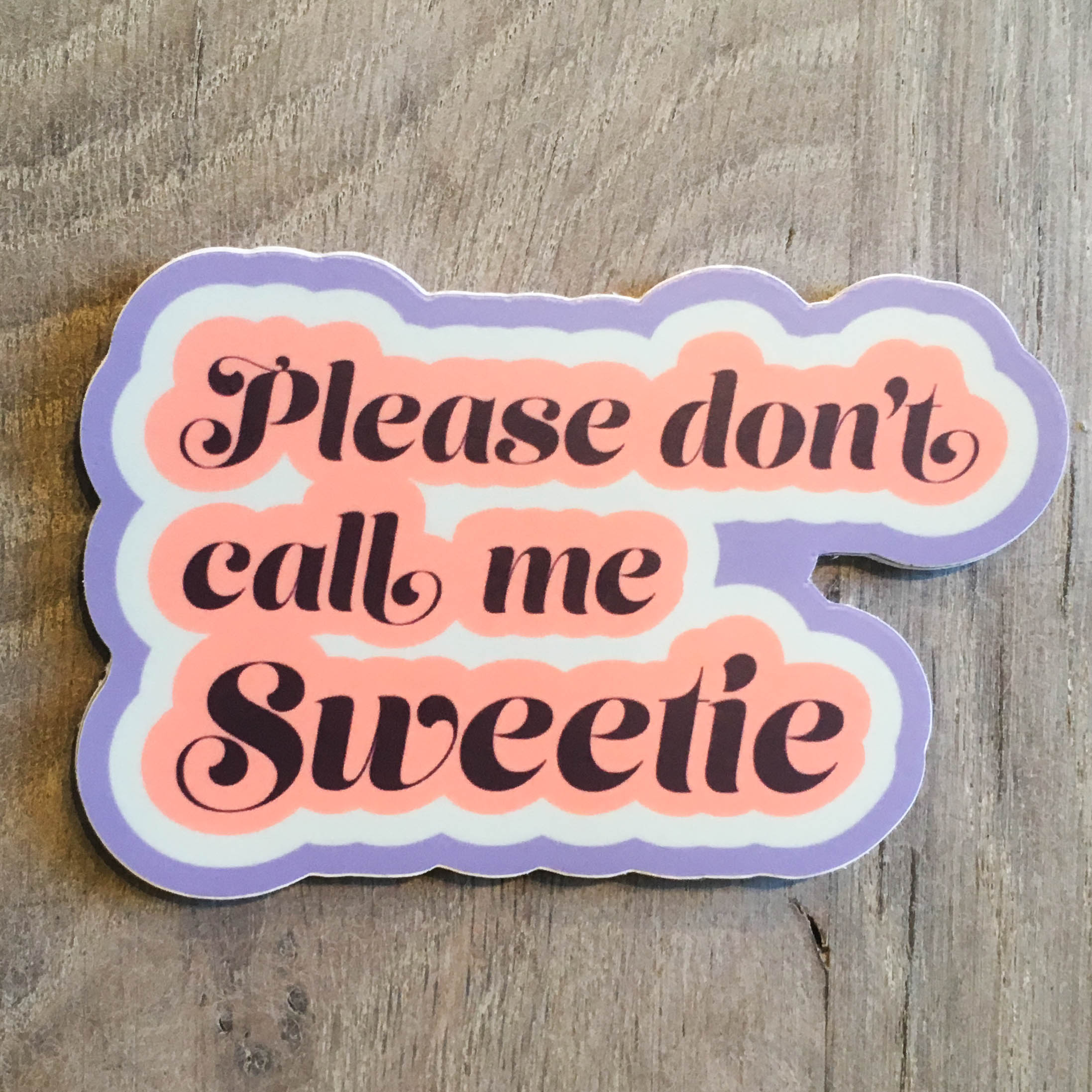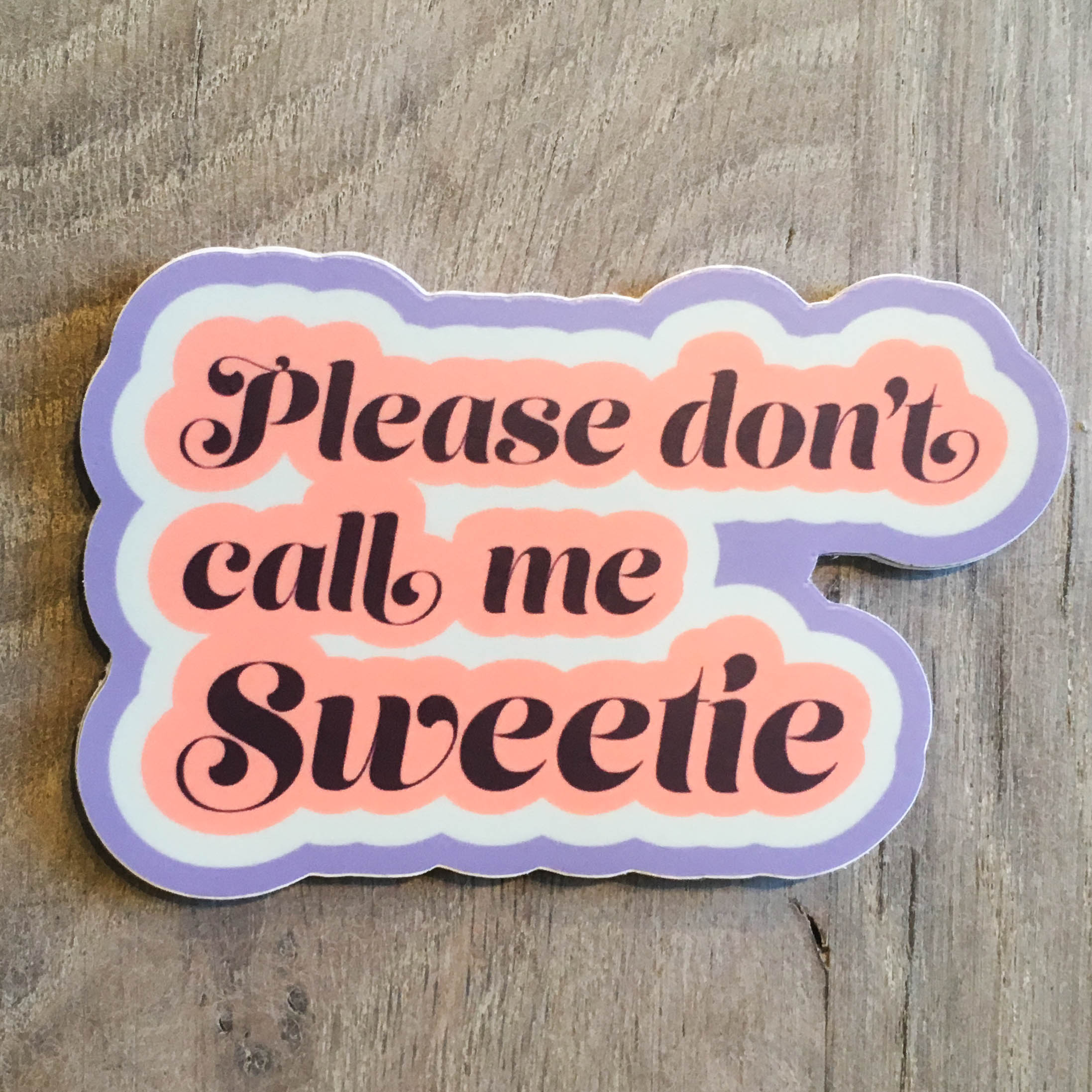 Please Don't Call me Sweetie Sticker
4" x 2.58" with a thick, durable vinyl sticker that is waterproof, scratch proof, and sun protected.
A portion of the proceeds from each sticker will be donated to Sophia Amoruso's The #GIRLBOSS Foundation. Amoruso awards financial grants to women in the worlds of design, fashion, music, and the arts, to help fund them on their way to becoming a GIRLBOSS.
Part of my goal with this sticker is to help start a conversation that tells men how to talk to talk to women in a business setting as well as support those women in a financial way.